Everyone deserves a vacation, but not everyone gets it. That's because most people do not know how to save for vacation. A lot of us give up on the thought of going on vacations because we think it's too expensive! But hey, I have some cool ideas that can help you save for that vacation experience that you have always longed for – and this is regardless of your income!
Follow me.
First things first, I need to stress that it's important for you to include vacations in your bucket list for the year. There should be a conscious effort to ease out stress and just go to a place where you can relax and come back refreshed to take on new, and greater challenges. You are not a workhorse, you need to take fun breaks every once in a while. So, you should save for vacation.
Think about the fun, excitement, knowledge and beautiful experience you gain when you take vacation trips outside your immediate environment. These things help ease your nerves and has a tendency to make you live longer. Life is there to be experienced; life awaits you. Go out there and take it. Another reason to save for vacation.
I don't have a lot of money. I don't even make that much on my job. How do I begin to save for vacation to my desired location? Isn't that just a dream that never comes true?
It's totally okay to fret when you think of the expenses that comes with going on vacations. Honestly, vacation trips can be expensive! Regardless, there is a trick to it, just like there are tricks to most things in life which makes seeming impossibility become possible. 
To get started on saving for vacation, experts have advised that you should start planning and saving for vacation at least 6 months ahead. If you intend to travel in the summer, you need to start planning from the second month of the year, at least. That gives you ample time to know the cost, and understand how to prepare for the trip. Perhaps, you also find great deals and cheap flights! 
So, here are the 6 steps you will need to take to save for vacation to your dream destination!
Decide early on where you want to go, and determine the cost.
You need to be decisive early enough on where you'd like to go for vacation. A lot of people are usually stuck in a state of indecision for a long time, and they lose all of this time that could be used for planning and saving. It's totally fine to have a long list of desired destination. What you need to do is to list all and do a costing of what it would take to visit. Go for the one that fits around your current financial capability or the one you can save for in 6 months.
Think about the travel cost, flight routes, accommodation, food, and places to visit. Compare the prices and go for the best (as in, most affordable) options. Put all of that together and create a budget which you then divide by the number of months you need to save. For example, if the total cost for traveling to Dubai for vacation is $1800, you then have to divide that by 6 to give you an estimated $300 savings every month. 
Deciding early helps you realize the big picture of what you want to achieve and puts you in proper shape of realizing that dream. You can easily save for vacation, when you make early decisions. Get to it right away!
Decide your saving plan and stick to it.
You have a job, and you earn monthly? Great! You will need to decide how much of your monthly income will go to the savings. And you must stick to it! 
To make this happen, you will need to do automated transfers or give a standing order with your bank; to automatically transfer a certain amount to your savings account at the end of each month. This helps you stay disciplined with your savings. 
Another savings plan you can explore is the thrift option. It's a kind of savings option where friends come together to donate a certain amount of money every month, and they take turns in receiving that donation. 
You can find 6 friends who would be interested in this and convince them to allow you take the donation in the 6th month. That way you would have systematically saved with friends for all those months and then reap it on the 6th month when you really need it. 
There are tons of other saving plans you can explore, but these two have worked for me and a lot of people I know when it's time to save for vacation or anything else. You can give it a trial. 
Book your flights/hotels very early.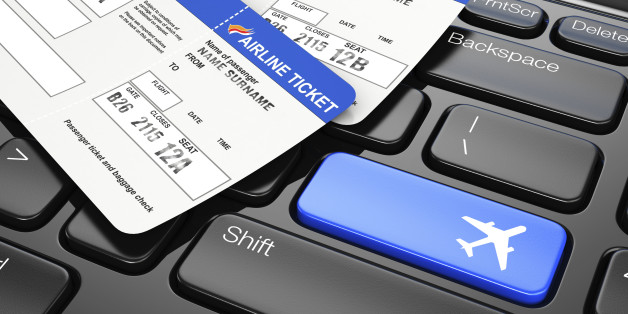 Do you know that a lot of airlines first post their fares 331 days in advance, and prices begin to drop until about one month to the flight! This simply means that the earlier you book, the cheaper you get. 
My advice is not to even wait till the final month, as the tickets may have been sold out to early risers who are also looking for cheap options.
If your desired destination is Dubai, for example, it simply means getting cheap flights to Dubai is not far fetched; you just need to decide early and book early!
The same applies with the hotels in your desired location. Having looked them up and determined what it would cost, you will need to book early to get the cheapest rates before the rush hour when the rates are likely to sky rocket. This further reiterates what I said earlier; to save for vacation, you need to be pro-active!
Pick up a side gig.
I am not going to pretend to you like it's usually all easy to save or have all the money needed to go on a vacation to an exotic destination like Dubai, but I can tell you that you can take an extra effort to raise the money; and that's by taking up a side job or side gig.
Not many people earn $300 a month, talk less of having to save that much after basic expenses, every month! 
This is where you begin to explore your superpowers. Each of us have more than one thing we are good at. You need to figure out the other gifts, talents, and skills you have and begin to explore them to raise extra income for yourself. 
Are you good at Writing, Disc Jockeying, Grilling at parties, Selling cheap merchandise, or maybe babysitting? Think of something that doesn't take away your time doing the main job and use it to raise some extra cash that could help take care of your daily expenses whilst you focus your monthly earning on vacation savings as well as other savings you have going.
Honestly, beyond saving for vacation, having side gigs never hurt you. Rather, they help you stay financially stable and able to confidently live life. Keep this in mind.
Cut down on your spending and save more!
You can't spend and save at the same time; one must give way. In the case where you are trying to save for vacation, your spending must give way. You need to keep track of your daily or monthly spending and cut down on the unnecessary stuff.
Your weekend movies can be cut down to two per month. Stay at home and watch from your laptop. Cooking can also become a habit instead of the fast food option. There is also the option of using public transport instead of having to fuel the car and move around with it. 
These things could seem a bit too frugal, but you have to think about all the fun you are going to have on your vacation trip and let it motivate you into cutting down on your spending.
Sell the old and disposable stuff in your room.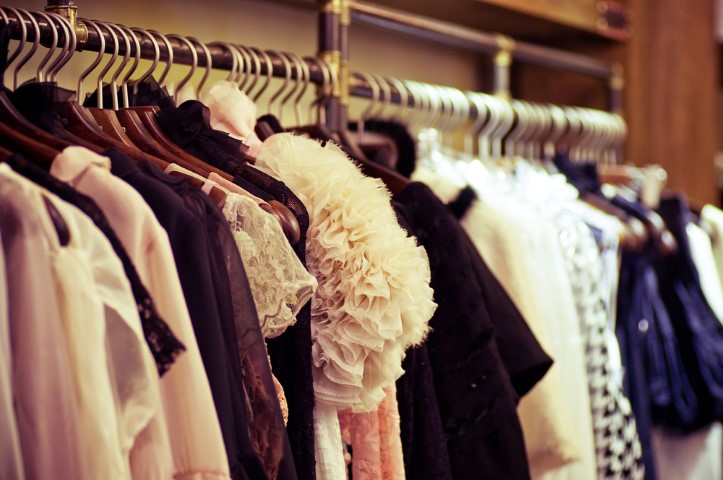 Take stock of things you currently have and hardly ever use, or do not need. Most especially, things you can do without. What are they still doing with you? If they won't be needed on your trip too, Sell them!
Cash from such stuff can help you raise good money to reach your savings goal in a shorter time. There are stores around that exchange these stuff for money. You can approach any of them to do business and raise some needed cash as you save for vacation.
When you are back from your vacation, you'd realize that you have not only gone to have a much needed relaxation time, you have gained new knowledge, experience and gotten rid of unnecessary crap in your life!
What other motivation do you need to start saving for that important vacation you need? You should start now!
If you want to learn more about how to save money for travel, you can check out the infographic below.
Meet new people, make new friends, party, have fun, and network at the Lagos Hangout 2018.
Click the image below to register now!
To feature your story on this blog, send us a mail at glowvillenet@gmail.com. You can also use the 'Share Your Story' button on the menu of this blog. Thank you.
Do you like this blog and would love to keep getting our latest posts via WhatsApp? Great! Subscribe to our

WhatsApp List here.

Thank you!