We're not exactly sure what's happened to Chris Brown over night but it seems after threatening Tyson Beckford over the weekend, Breezy is now holding his hands up to admit he was in the wrong. This has never happened before and we're not really sure what to do with it.
The RnB crooner has never shied away from starting beef with, well anyone he pleases. But now he says he was "wrong," which is literally blowing our minds.
"I'm light skin! I'm always in my feelings," the singer wrote on Twitter. "No drama! People are really starting to make this s**t an issue. I can be a real one and say that I was wrong for even pressing an issue."
The New flame hitmaker, whose been dating Tran on-off since 2011, later added: "I can be a man about it."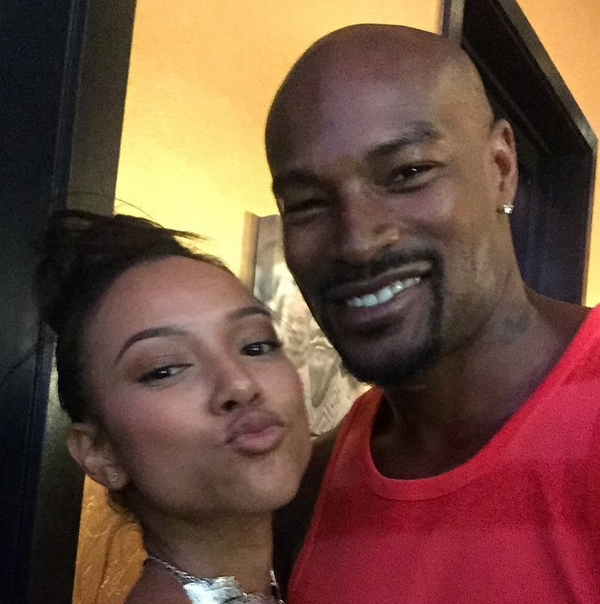 The whole fiasco all kicked off on Saturday night, when Chris' ex Karrueche Tran cosied up to Beckford for a selfie while partying it up in Las Vegas. Brown, who cheated on Kae and fathered another baby but still feels he has grounds to shout his mouth off OVER A SELFIE, than went on a social media rampage toward the male model. Sure, he's the hottest man on the planet, like officially, so we'd probably pretty annoyed too.
After threatening Beckford with: " "U wanna keep walking them runways.  I need ta legs for that.  Keep playing like I ain't wit the bulls***." We're sure you get the drift," among other equally ridiculous slurs.
The Ralph Lauren model rival pretty much laughed off the 26-year-old's threats because he's Tyson flippin' Beckford. Firing back in a video, literally with a massive gun albeit in a shooting range, Tyson wrote: ""Just in case you forgot #pewpew #nra #bang.".
Well, it sounds like Chris got the message loud and clear – don't mess with Tyson!
What do you think?
Meet new people, make new friends, party, have fun, and network at the Lagos Hangout 2018.
Click the image below to register now!
To feature your story on this blog, send us a mail at glowvillenet@gmail.com. You can also use the 'Share Your Story' button on the menu of this blog. Thank you.
Do you like this blog and would love to keep getting our latest posts via WhatsApp? Great! Subscribe to our

WhatsApp List here.

Thank you!